Claptone completes RFM SOMNII 2023 line-up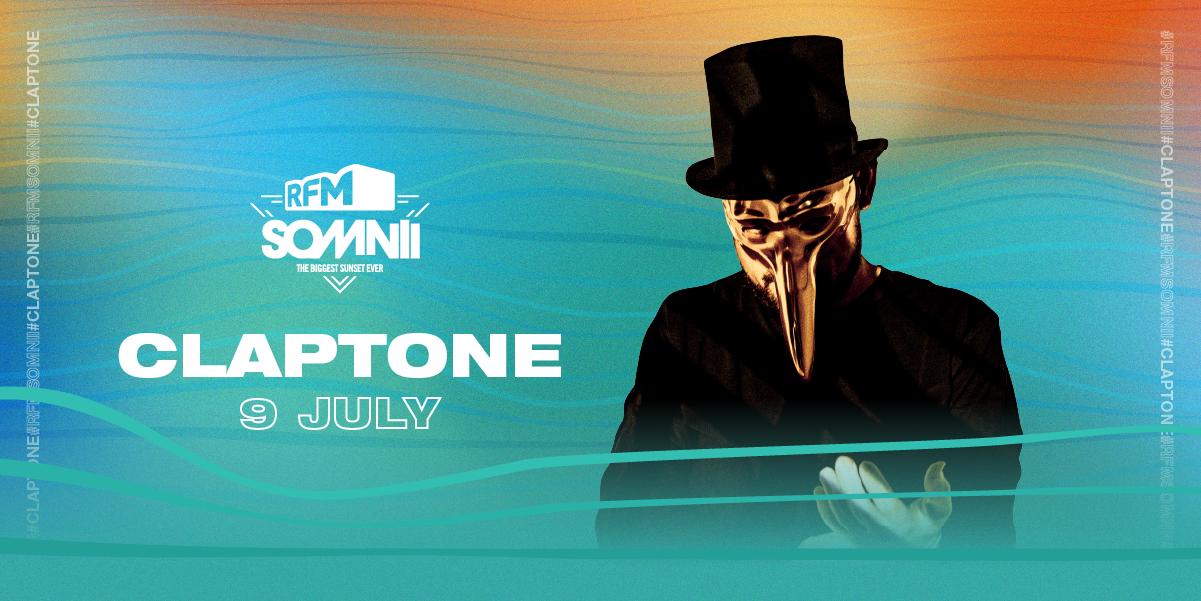 The artist who closes the lineup for RFM SOMNII 2023 is already known: Claptone. The DJ and producer, debuting at RFM SOMNII, is today an unavoidable name on the world stage and promises to hypnotize all sunset lovers.
"The Masquerade" has been making waves in the best clubs and festivals in the world
Claptone is a mysterious and enigmatic artist, who never appears in public without his iconic golden mask. That air of mystery is part of their brand image and adds an extra dimension to their performance. As well as being an internationally renowned DJ and producer, Claptone is also a passionate record collector and is known for having one of the rarest and most exclusive vinyl collections in the world.
The artist's success has been growing since 2017, the year he entered the TOP 100 DJ MAG for the first time, at position #69. From then on, it kept going up, now occupying a meritorious #31 place.
With numerous hits in its portfolio, such as "No Eyes (feat. Jaw)", which has already surpassed 98 million plays on Spotify, and "Under the Moon (feat. Nathan Nicholson)", with more than 41 million plays, Claptone is a reference in the world of electronic music. The artist has performed at the biggest festivals in the world, such as Tomorrowland, Coachella, Ultra Music Festival, Sonus Festival, Electric Zoo, Lollapalooza, Creamfields and We Are FSTVL, and recently created his own section, "The Masquerade", a residency successful in Ibiza that now travels the world in hugely successful parties and gathers thousands of fans of the artist.
Claptone is an important figure in the electronic music scene today and a true visionary who is making an undeniable contribution to the evolution of music, stirring the emotions of thousands of fans around the world with his ability to create music that unites the past and the present, combining vintage elements with modern and innovative production.
Another one of the best in the world at O ​​Maior Sunset Ever!
Claptone is one of the most sought-after releases by RFM SOMNNII and 2023 will be the year that Praia do Relógio will host The Mascarade, in a set that is expected to take you back in time to the sound of the iconic themes of this distinguished artist.
Ready to increase your sunset feeling even more?
SUMMER IS ALWAYS OURS and, until then, keep the flame of your #SunsetFeeling