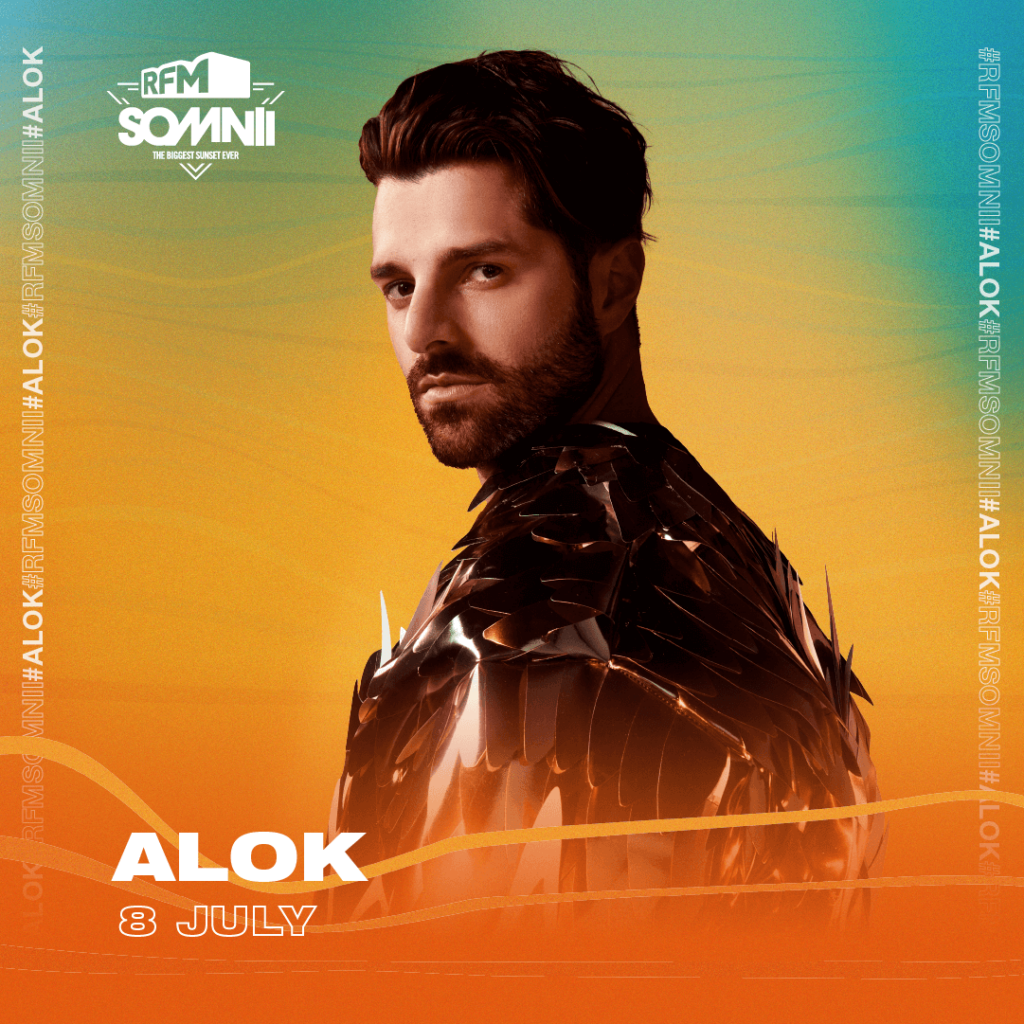 The Brazilian star returns to the stage of dreams!
After an absolutely memorable show in the latest edition of O Maior Sunset de Sempre, the Brazilian superstar returns to Praia do Relógio, on July 8, 2023, to "mess up" the area and drive thousands of dreamers crazy.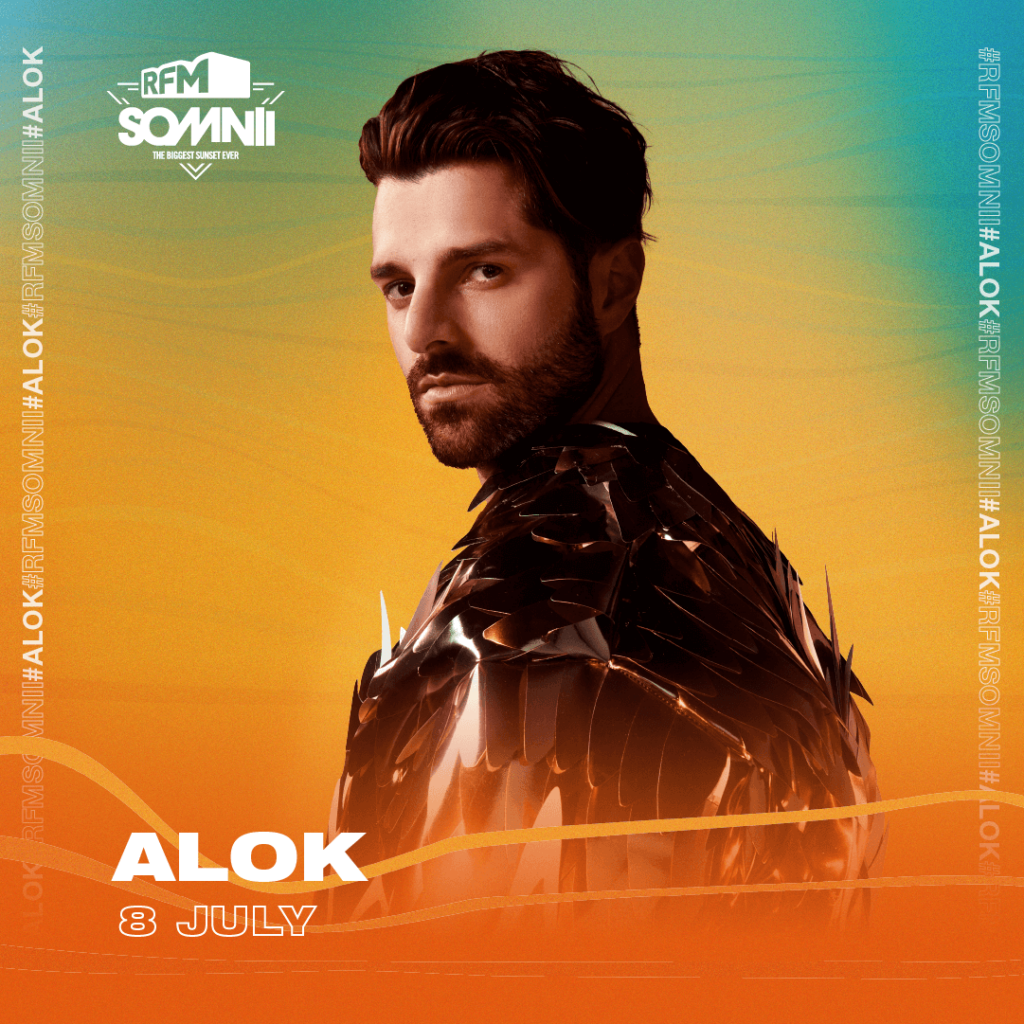 ALOK – the most iconic Brazilian artist in the world!
Worldwide success in the electronic music big scene
With 28 million followers on Instagram and more than 20 million monthly listeners on Spotify, the DJ and producer was named the 4th Best DJ in the world in 2022, according to the prestigious DJ Mag, also being the only Brazilian to do so. part of the "Billboard Dance 100". In a mind-boggling climb of success over the last few years, Alok has echoed across Europe, America and Asia and already carries in his luggage numerous awards achieved with his work.
In addition to the success achieved with his original productions, the DJ has also stood out in the field of collaborations with artists of various musical styles and world-renowned such as The Rolling Stones, Zara Larsson, Jason Derulo, Dua Lipa, Tove Lo, John Legend , Ed Sheeren and Ellie Goulding; as far as the EDM scene is concerned, he has collaborated with artists who need no introduction like Meduza, Armin van Buuren, Vini Vici, Steve Aoki and Quintino.
The Brazilian star, who has headlined the biggest festivals in the world, including Tomorrowland, Rock in Rio, Ultra Music Festival, Lollapalooza and Creamfields, returns to RFM SOMNII as a headliner on July 8 (Saturday) and promises an even more electrifying performance full of news.
The artist shines on stage but also off it
The artist is known for his "huge heart" and for "spreading love" all over the world, supporting philanthropic causes with his work.
Two years ago, he created the Alok Institute, which manages high-impact philanthropic projects in Brazil and Africa, donating more than 10 million dollars to social and environmental projects around the world. Alongside his cause, the artist has also partnered with numerous projects of a sustainable, environmental and social nature.
Proof of this memorable performance and how incredible it was, is the artist's name being the most voted by dreamers to return to the biggest sunset ever, in a survey carried out among dreamers on the festival's social networks. Along with the fans' will, the artist's own desire to perform again in front of an audience as vibrant and passionate as RFM SOMNII's also prevailed!
Don't waste time and grab your spot in the sun now!
It's not summer yet but our hearts are already beating faster, dreaming of returning to Praia do Relógio, in July 2023, where emotions are released with our best friends with moments of pure happiness.
SUMMER WILL ALWAYS BE OURS and, until then, keep the flame of your #SunsetFeeling