Oliver Heldens: o #10 do mundo volta a pisar o palco do RFM SOMNII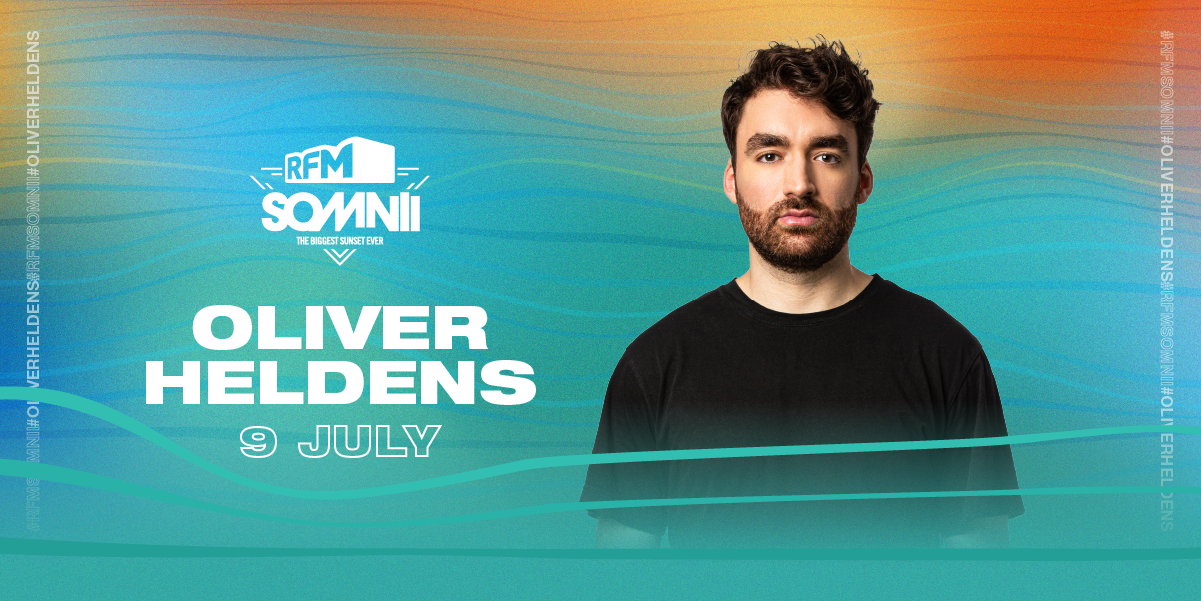 The prodigious Dutch DJ and producer will rock The Biggest Sunset Ever on July 9th. Future House is back at RFM SOMNII!
A rising star from a very early age
Oliver Heldens occupies, since 2018, a consolidated position in the top 10 of the best DJs in the world for the prestigious magazine DJ Mag. Known as one of the most eclectic DJs of our time, the Dutch prodigy began his rise in the world of electronic music at a very young age and immediately stood out from the rest: he entered the top 100 of DJs for the first time in 2014, as a result of the release of his hit 'Gecko', still in 2013, where he caught the attention of his compatriot Tiësto, who took the single to the label Music Freedom. From that moment on, his ascent was inevitable, having conquered sales tops in several countries and stepped on the biggest stages in the world.
In his undeniable career, the DJ and producer have collaborated with big names such as Tiësto and remixes for Calvin Harris, Coldplay, Justin Timberlake & SZA, Katy Perry, The Chainsmokers, Charlie Puth, Chic, and Disclosure, in addition to a multitude of productions popular originals totaling over 2 billion streams globally.
In the ears of the world and now on RFM SOMNII
The artist's list of productions is already long (also featuring HI-LO themes, the pseudonym he created in 2015 to produce other types of sounds) and crowned the artist in 2020 with some distinctions: Beatport's best-selling artist; artist most supported by the mythical portal 1001 Tracklist; 5th consecutive year in the DJ MAG Top 10; and still the distinction as one of the 450 most listened artists on Spotify!
As well as an undisputed producer, Oliver Heldens is also a top DJ: he has headlined major festivals around the world, including Tomorrowland, Ultra, Coachella, Glastonbury, EDC and Lollapalooza, as well as a resident at Hï, Pacha and Ushuaia in Ibiza, and at the famous Marquee in Las Vegas.
Its quality continues to place it at the epicenter of the world's dance scene.
In 2016, he gave a show on the beach at Praia do Relógio and a performance of the same level is expected on the next 9th of July, with lots of dancing and joy in the mix, to the sound of his electrifying hits such as "Gecko", "Turn me on" , "This Groove", "You Know" and "I Was Made For Lovin' You".
It's not yet summer but hearts are already beating faster dreaming of returning to Praia do Relógio, in July 2023, where emotions are released with best friends, in moments of pure happiness.
Keep your #SunsetFeeling alive.