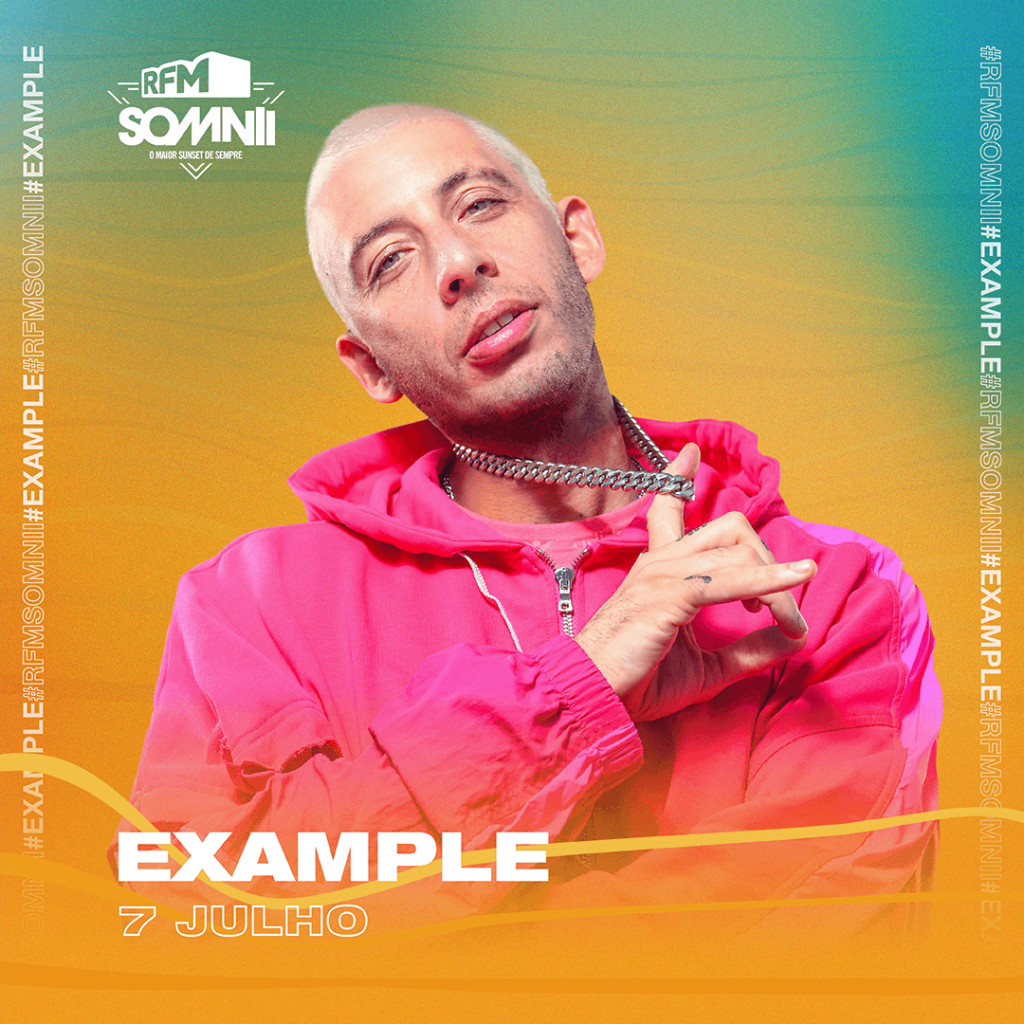 O Líder de múltiplas gerações n'O Maior Sunset de Sempre
O icónico artista inglês Example está confirmado para o dia 7 de julho no RFM SOMNII 2023.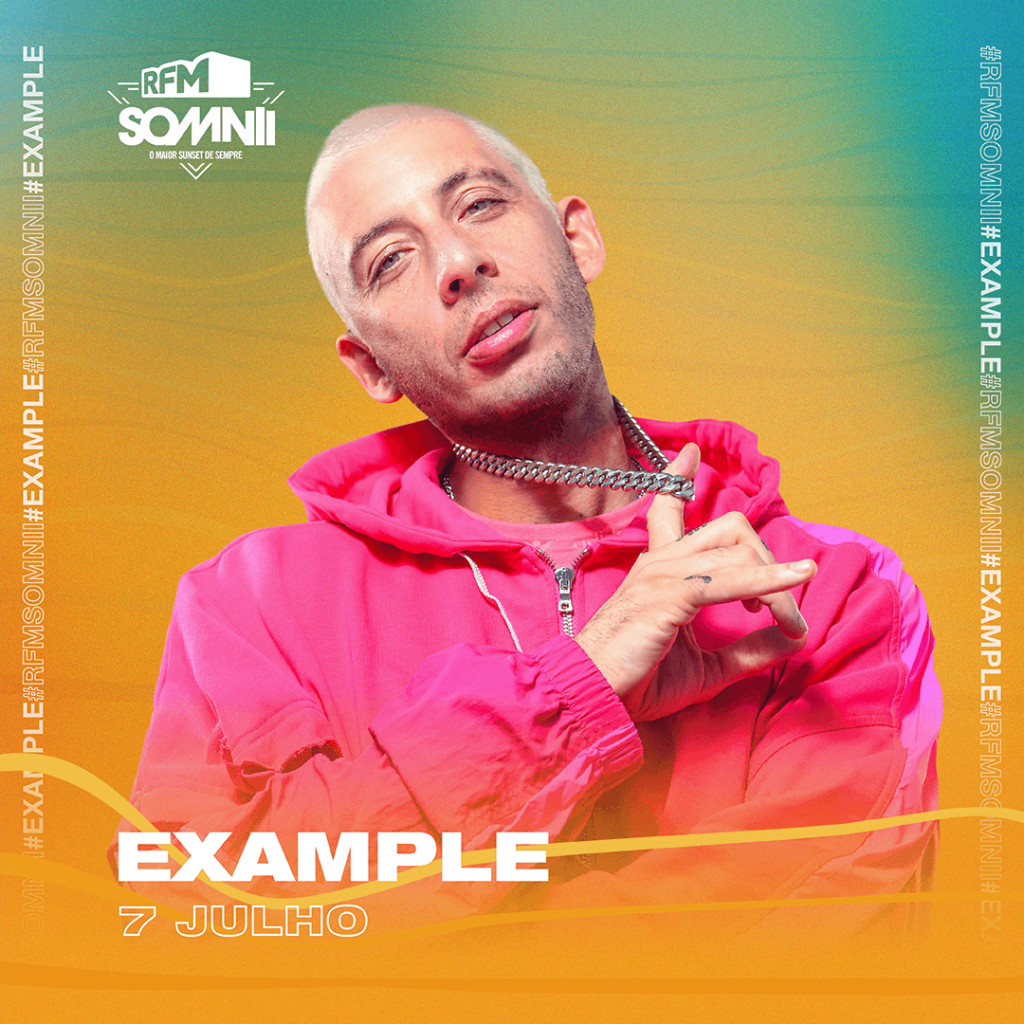 EXAMPLE – uma mistura de Drum & Bass, Hip-Hop, R&B e House Music

Com mais de uma década de carreira, Example tem sido um dos principais nomes da cena musical do Reino Unido. Começou a sua carreira musical como rapper, mas rapidamente encontrou o seu lugar como DJ e produtor musical, estando associado a vários singles que alcançaram o top mundial e tiveram como consequência turnês esgotadas e vários discos de platina.
O artista inglês tem participado em alguns dos maiores festivais de música eletrónica do mundo, incluindo Creamfields, Bestival, Latitude e TRNSMT e além dos seus sucessos comerciais, Example é também conhecido pelas famosas collabs com artistas como Calvin Harris ("We'll Be Coming Back"), Hardwell ("Say Nothing"), Quintino ("Epic The Way You Kissed Me"), Laidback Luke ("Natural Disaster") e Ed Sheeran ("Changed The Way You Kissed Me").
Com uma habilidade única de mixar pop, dance e música eletrónica, o artista irá certamente animar a multidão e proporcionar uma experiência inesquecível aos presentes na Praia do Relógio.

Não percas tempo e agarra já o teu lugar ao sol!
Ainda não é verão mas os corações já batem mais forte ao sonhar com o regresso à Praia do Relógio, em julho de 2023, onde se libertam as emoções junto dos melhores amigos em momentos de pura Felicidade.
O VERÃO É SEMPRE NOSSO e, até lá, mantém viva a chama do teu #SunsetFeeling