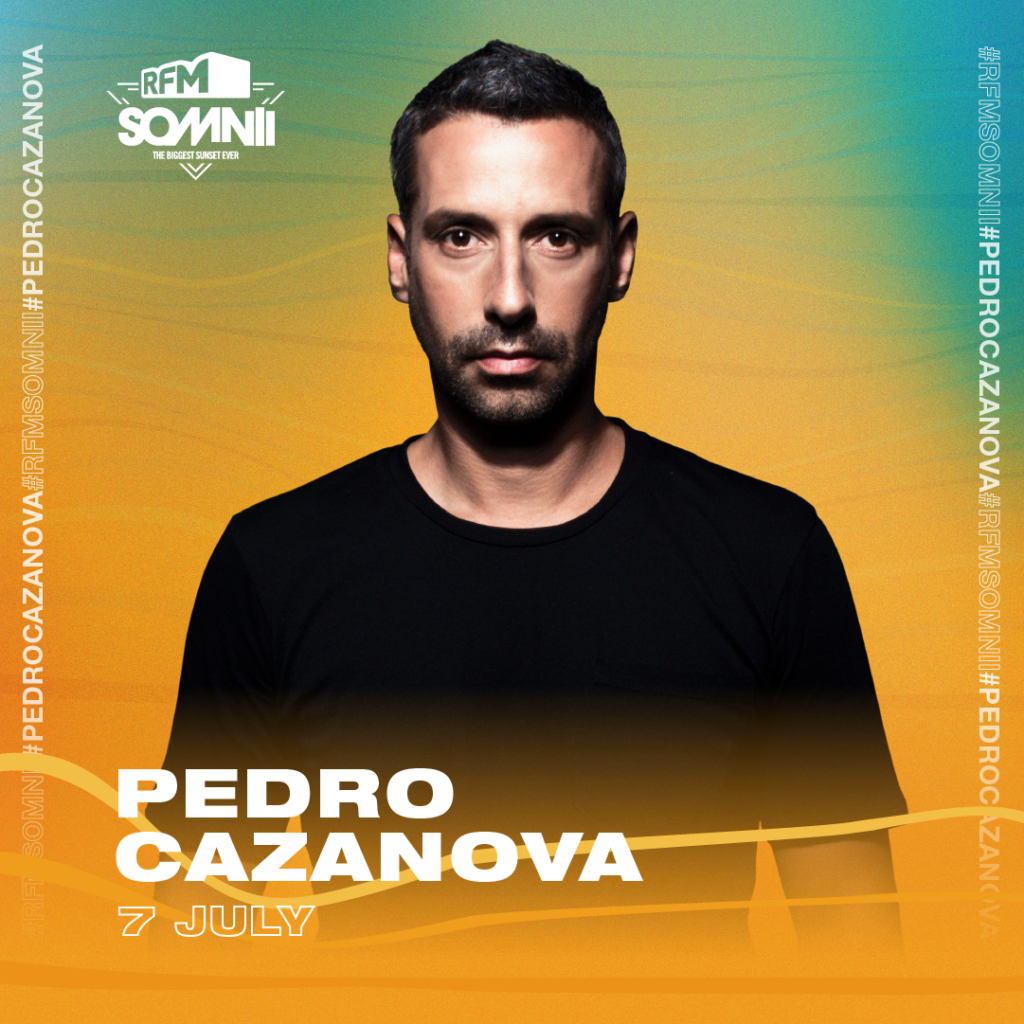 Pedro Cazanova will open the RFM SOMNII 2023
The Portuguese DJ and producer will perform on July 7 at Praia do Relógio, Figueira da Foz.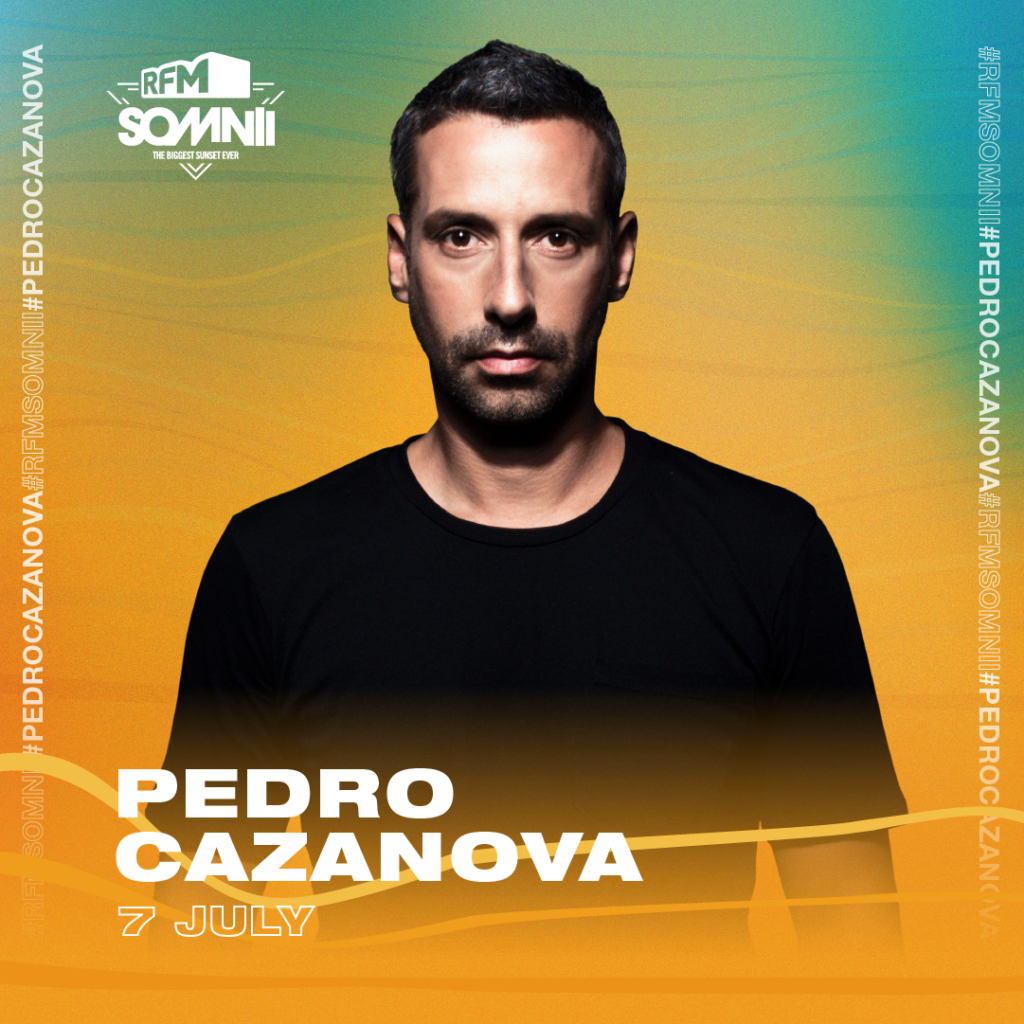 Pedro Cazanova – the author of "Selfish Love" that spread love and magic across the globe
Pedro Penedo, better known as Pedro Cazanova, is a DJ and producer who achieved great success thanks to the famous singles "Selfish Love" and "My First Luv", from 2009 and 2010 respectively.
After several years in the spotlight with these and other hits that reached the tops in several countries around the world, Cazanova continued to produce more hits, performing in more than 20 countries. Over the years, the artist has traveled the globe playing in national and international clubs and festivals such as Pacha, in Ibiza, and Ministry of Sound, in London, having already shared the cabin with several renowned DJs such as Little Louie Vega and Eric Morillo.
In 2018, Pedro Cazanova performed in O Maior Sunset de Semper alongside the event's guardians Rich & Mendes. On July 7th of this year, the artist will "open the doors" of the festival in a return that will have a lot of animation and energy and that promises to awaken memories of unforgettable moments.
Não percas tempo e agarra já o teu lugar ao sol!
Ainda não é verão mas os corações já batem mais forte ao sonhar com o regresso à Praia do Relógio, em julho de 2023, onde se libertam as emoções junto dos melhores amigos em momentos de pura Felicidade.
O VERÃO É SEMPRE NOSSO e, até lá, mantém viva a chama do teu #SunsetFeeling