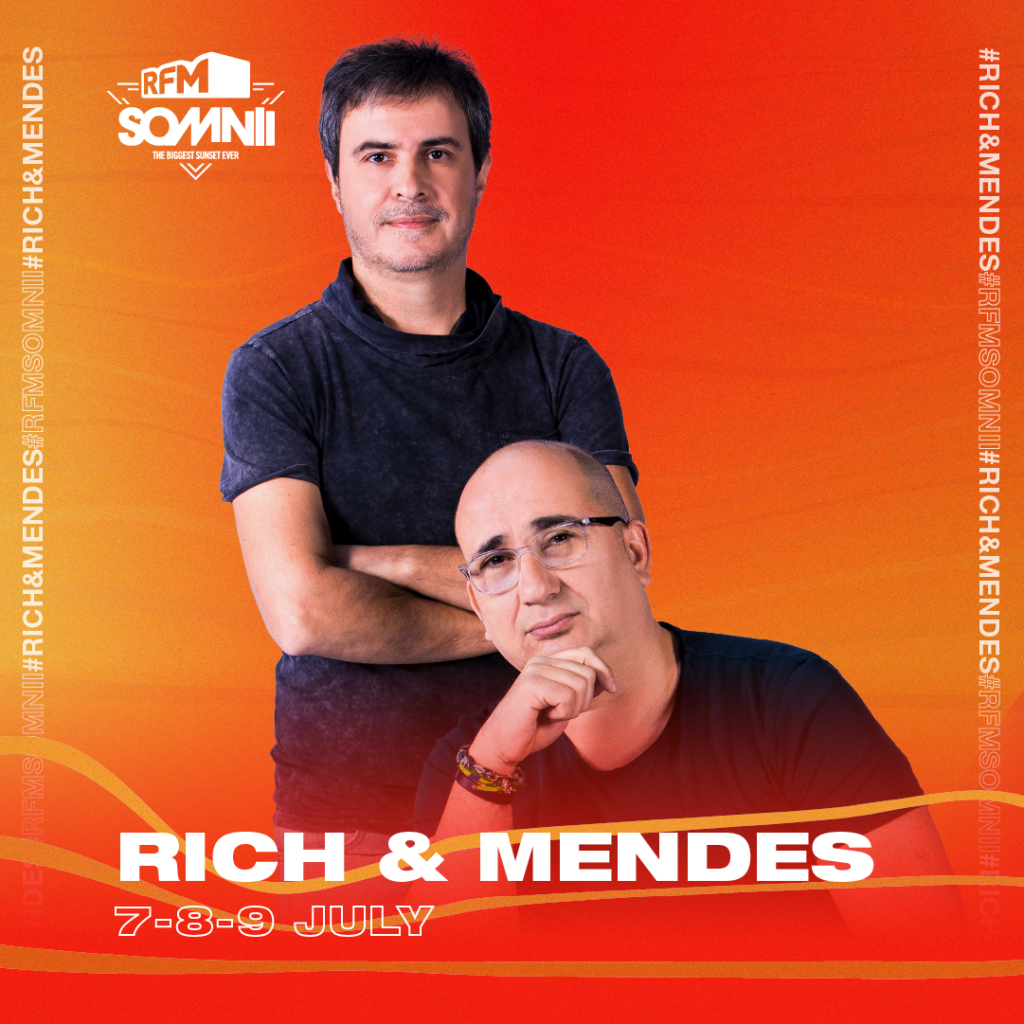 the "guardians" of RFM SOMNII play in the 3 days of the festival
Rich & Mendes, the usual resident DJs, are once again "in charge" of Praia do Relógio beach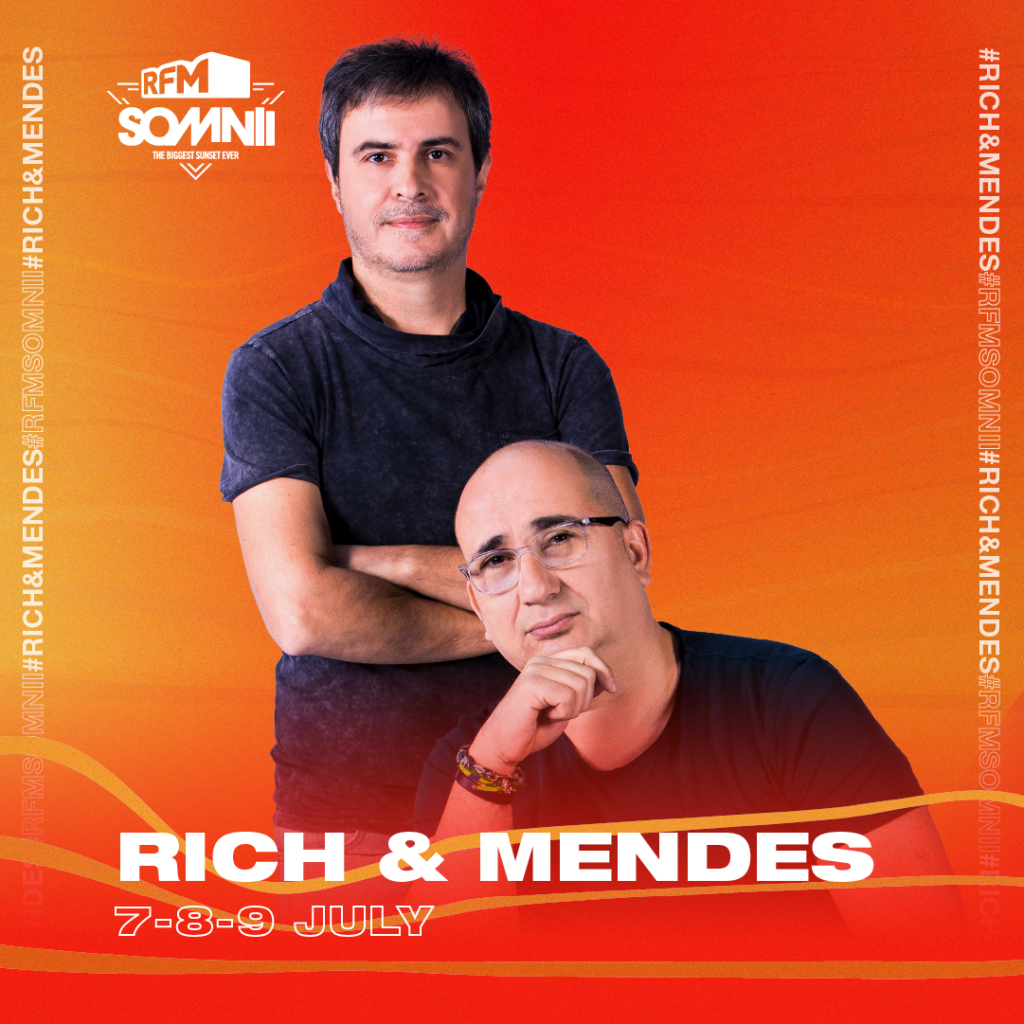 Rich & Mendes – 3 days of many stories, many smiles, good mood and lots of electronic music!
Djay Rich and DJ António Mendes are the names that gave rise to the well-known duo Rich & Mendes, considered a true heritage in the history of RFM SOMNII!
The DJ duo has already accustomed their fans to leaving a mark wherever they go and, side by side, they have performed at some of the biggest festivals and events in Portugal and abroad: RFM SOMNII, Rock in Rio and Sol da Caparica are just a few names in Portugal, to which the Palmesus in Norway is added.
In addition to their performances, Rich & Mendes are also dedicated to production. There are already several tracks, some with partnerships and others of his own authorship, as is the case of the hits "Shiver" (Rich & Mendes, Diego Miranda, Michael Teixeira, Dustin Paul), "Titti Groove" (Rich & Mendes) or " You & Me" (Rich & Mendes with Michael Teixeira).
There is yet another project they are responsible for: the official RFM SOMNII Radio Show! Every Saturday night, live on RFM, the two DJs bring the best of Dance Music to listeners – you can listen to all the podcasts so far here.
Não percas tempo e agarra já o teu lugar ao sol!
Ainda não é verão mas os corações já batem mais forte ao sonhar com o regresso à Praia do Relógio, em julho de 2023, onde se libertam as emoções junto dos melhores amigos em momentos de pura Felicidade.
O VERÃO É SEMPRE NOSSO e, até lá, mantém viva a chama do teu #SunsetFeeling