Riton: From Newcastle to the RFM SOMNII stage on July 8th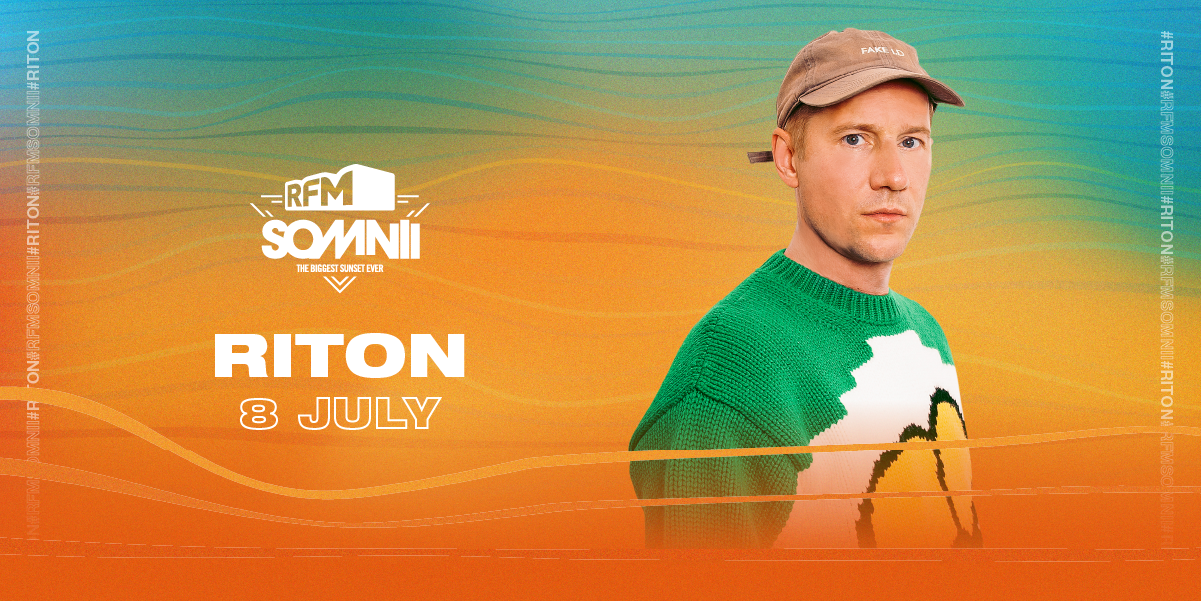 Riton is yet another big name to join the great artists already announced: on July 8th, the British DJ and producer takes the stage of The Biggest Sunset Ever with his incomparable mixing skills and more hit songs.
The British DJ who revolutionized the electronic music scene
Riton is considered by many to be one of the UK's most iconic artists. His singles accumulate hundreds of millions of streams, and this successful work has already guaranteed him Grammy nominations and even the award after the co-production with Dua Lipa and Silk City with the single "Electricity".
He started in a CD store but quickly became his own producer. Although at first the mix of soul, R&B and house seemed below expectations, it was his consistency as a producer, where he mixes different musical styles, that led him to stardom.
The theme "Friday", which broke out in 2021 and was played in all clubs and festivals, marked a turning point in the artist's career, where he had already worked with big names like Dua Lipa or Oliver Heldens. His entry into the list of the best DJs in the world was a natural path, performing on major electronic music stages such as Coachella, Tomorrowland, Creamfields and Parklife Festival.
One of today's most popular DJs debuts at RFM SOMNII
In his debut at O ​​Maior Sunset de Semper, Riton promises to leave the beach red with his mixtures and bring "new blood" to the Maior Sunset de Semper.
On Saturday, July 8, with Riton on stage, an epic performance is expected, full of energy and electrifying moments. An exciting and memorable experience at Praia do Relógio is in sight.
SUMMER IS ALWAYS OURS and, until then, keep the flame of your #SunsetFeeling