Mariana BO debuts on July 8 at RFM SOMNII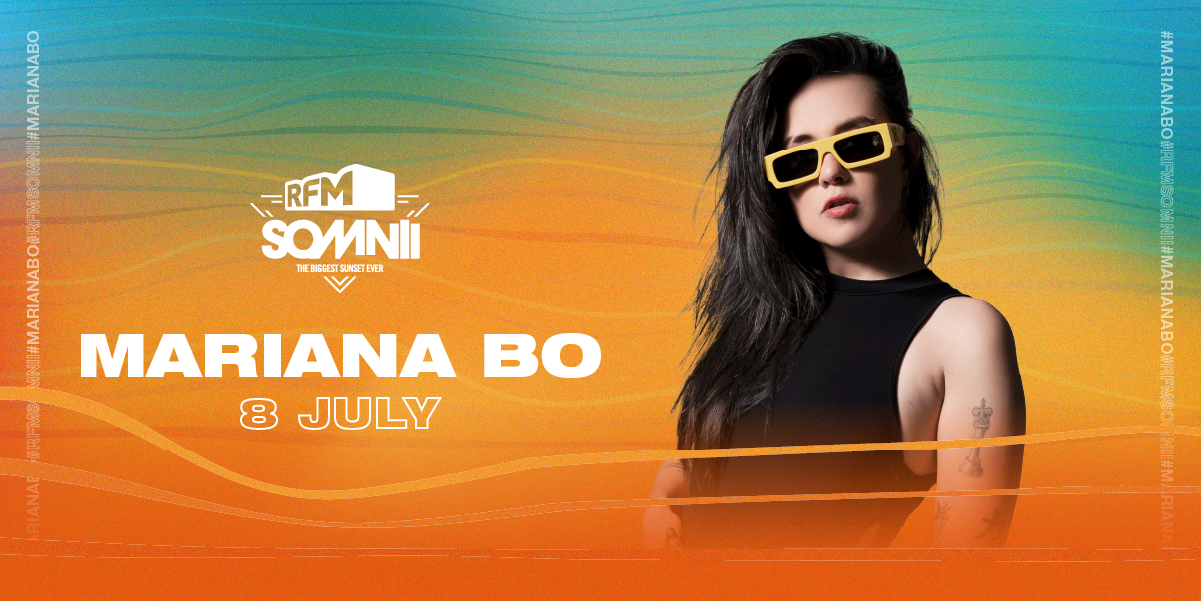 Considered the most successful DJ and producer in Mexico, occupying an honorable #34 place in the top of DJ MAG, Mariana BO will make her debut on the stage of O Maior Sunset de Semper on July 8th, with the energy that she so characterizes. their live performances.
The unforgettable harmony of the violin with electronic music
Mariana BO will make her debut at RFM SOMNII 2023, presenting herself to the dreamers of Praia do Relógio in her best form. With a regular presence since 2017 in the TOP 100 DJ Mag, the Mexican artist has never been so well positioned among the best DJs in the world, currently occupying the 34th place.
One of the great secrets of her virtuous rise in the middle of EDM is the unique performance that the artist has on stage, combining electronic music and violin. Her talent as a music producer has led her to collaborate with top artists such as KSHMR, Timmy Trumpet, Yves V, Blasterjaxx, Dubdogz, LNYTNZ, among many others, and create memorable tracks such as "Drop It", "Light Up" , "Durga" and "Kolkata, who showed the world why she is one of the best DJs of the moment.
Considered one of the "100 Most Powerful Women" by Forbes magazine, Mariana BO has a frequent presence at the best electronic music festivals in the world. Her work and popularity has led her to play on stages such as Tomorrowland, Ultra Music Festival, EDC, Daydream Festival and Sunburn Festival.
A unique experience at RFM SOMNII
The debut of the DJ on O Maior Sunset de Semper will be a unique moment in the lives of dreamers. Mariana BO will perform on July 8th and promises a Saturday full of emotions and energy, with her popular hits and the most recent, accompanied by the famous violin.
Take advantage of the Sunset Getaway Campaign and buy two tickets now with a 30% discount on the second one, to offer your loved one on Valentine's Day as a gift.
SUMMER IS ALWAYS OURS and, until then, keep the flame of your #SunsetFeeling